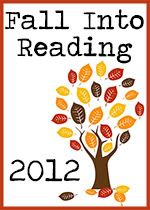 I've seen this reading challenge come and go over the past several years but have never participated.
Katrina
wrote that the point of the challenge is to "read some books I might not otherwise read." I have a few books that I intend to read but procrastinate because they are too intimidating. It's time to tackle several of them!
Fiction
North and South
by Elizabeth Gaskell - I have yet to start reading this book even though I've borrowed it from the library several times.
The Brothers Karamazov
by Fyodor Dostoyevsky - I asked my husband if he had any suggestions for this reading challenge. This was his immediate response. He's only been suggesting it for the past three years; it's probably time I accept his challenge.
Nonfiction
My Life
by Bill Clinton - Another recommendation from my husband as he had heard that it was really good.
I'm a bit worried that I wouldn't be able to get through all three of these books! Each one is really long - 452, 735, and 957 pages respectively. Oh, well. That's why it's called a challenge, right?