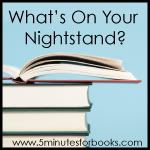 It's
that
time again! I haven't read much this month and I probably won't be reading much next month. As much as I want to finish the 2010 challenges, I find myself spending more time on learning Japanese, cleaning, and trying to finish a quilt before Christmas. Most of my reading has been sidelined...
So, this month I'm just going to continue working on my reading challenges. My number one priority is the Jane Austen challenge. I am slowly reading through
Sense & Sensibility
and am enjoying it, despite how long I'm taking to read it. Then I'll be reading a S&S sequel -
The Third Sister
, by Julia Barrett. After that, I'll be reading either
Persuasion
or
Northanger Abbey
.
If I read much more than that, I will be surprised. My reading goes in waves and I guess this is just a down time for me. As a plus, my Japanese studies have really taken off and I'm spending between one and two hours a day studying!