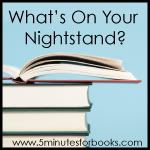 My bedtime reading is Elizabeth Gaskell's
Wives and Daughters
. I'm only on page 48 but I'm really enjoying it.
Parenting the Hurt Child
by Gregory C. Keck is my current parenting book. So far it's one of my favorite parenting books - down to earth, practical advice, and doesn't scare me away from adopting an older child.
I'm also reading The 40 Most Influential Christians: Who Shaped What We Believe Today
(by Daryl Aaron) to review and post about on my blog. I've only just started it but can't wait to learn more about some of the people who have influenced the study of theology.
Happy reading!